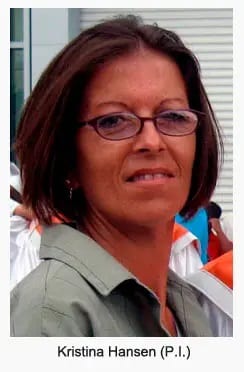 In my capacity as a private investigator and skip tracer, I have worked with a myriad of clients and not all of them were linked to the law enforcement sector. I have handled several cases and still do for private clients who simply wish to get in touch with loved ones and friends they have lost contact with, as well those who wanted to trace the history of their lineage.
My career in private investigation and skip tracing spans over 2 decades and has seen me handling cases in several states including Texas, Florida and Arizona. Of these, I continue to work primarily in Texas and Florida but handle cases for all parts of the country.
As far as genealogy search goes, I have even taken cases from clients outside the country, including International Genealogy Research of Canada. Within the country, I have worked with the Locators Ltd in Arizona and Cushing Forensic Genealogy of Florida along with several private clients. In such investigations, I conduct research and construct a complete family history tree.
Such cases are typically aimed at finding blood relatives, including birth parents, children and siblings or to trace any medical concerns that may have lurked among the ancestors. On the corporate side, I have handled investigations for lawyers who wanted me to find child support debtors, heirs who could not be traced and ex-spouses.
I also accept cases from realtors who wish to locate the previous owner of a home and from auto repossession agents who want me to find out the current location of a vehicle owner. As far as criminal matters go, I have worked in connection with the Denton Police Department as well as bail bondsman, helping them trace wanted criminals and those who have skipped town after securing bail.
Apart from these cases, I have done extensive work for the Unclaimed Persons Network that works all across the 50 states. For them, I have located the next of kin, so they could be notified of the death of a member of their family or friend. I handle such investigations without charge because I am saddened by the number of decedents who go unclaimed simply because their next of kin cannot be traced.
About my work, I would say that I simply love it and will continue doing it for as long as I can. I am very particular about the quality, extent and reliability of the information I offer. For this, I am subscribed to several law enforcement and civil databases like the TLO. If you want to find a friend or a family member, partner or any individual with whom you may have personal, professional or legal links, get in touch with me today.
While you are weighing my services, here is a free report on How to find any public records
Contact